You heard it here first! 2 More KOLs on the way to Acta Finance captable!
🔥Dear Acta Finance Community, 
Guess who just got in! That's right, it's two more awesome KOLs, who chose Acta Finance as their favorite platform! Keep reading to learn more about our brand-new early backers, their background, community channels, audience and reasons for sticking with us.
We welcome Zephyrus Capital and Insiders Ventures into our big and happy Acta Finance family!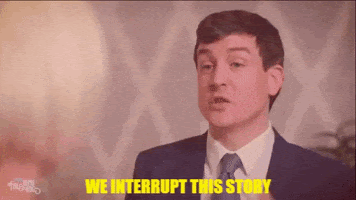 Zephyrus Capital                                                    
Zephyrus Capital joined Acta Finance as supporters and investors into promising high - quality projects. Zephyrus Capital has a wide variety of influencers and bloggers from all over the world, who share Acta Finance news and updates via their channels in multiple languages.             
💛Total Audience: 150,000
Zephyrus Capital cooperates with a number of different Influencers from all corners of the world. You can see just a part of the channels that are supporting Acta Finance in the table below. In general, the total audience of Zephyrus Capital is a whopping 150,000.
116,558 Followers
43,405 Followers
14,409 Followers
7,796 Followers
We asked Zephyrus Capital why they joined our captable:
"Zephyrus Capital joined hands with Acta Finance to unleash the potential of DeFi and enhance Avalanche and Cardano chains to revolutionize the concurrent space with their coming peer-to-peer lending platform and passive referral system."
2. Insiders Ventures 
Insiders Ventures joined Acta Finance as they found the project to be a promising crypto startup with a strong team. They support and share Acta Finance updates mainly on their Telegram channels, where their audience is most active.            
💛Total audience: 5,060
Insiders Ventures have a rapidly growing audience on Telegram and Medium. As already mentioned, the most active social channel is Telegram. To check out their work, please follow the links below:
🟡Insiders Ventures Announcement Telegram
2,856 Followers
🟡Insiders Ventures Official Telegram Channel
1,974 Followers
230 Followers
We asked Insiders Ventures why they became our early backers:
"We are so thrilled to be a part of Acta Finance, we love everything about this project, we do believe Acta Finance will be the major Dex on Cardano and Avalanche network because of their coming referral system and the use of concentrated liquidity for the ActaFi Swap." 
On behalf of all Acta Finance team, we are happy to onboard Zephyrus Capital and Insiders Ventures and thank them for their enormous support!🤝