The First ActaFi DAO Vote & Exclusive Discounts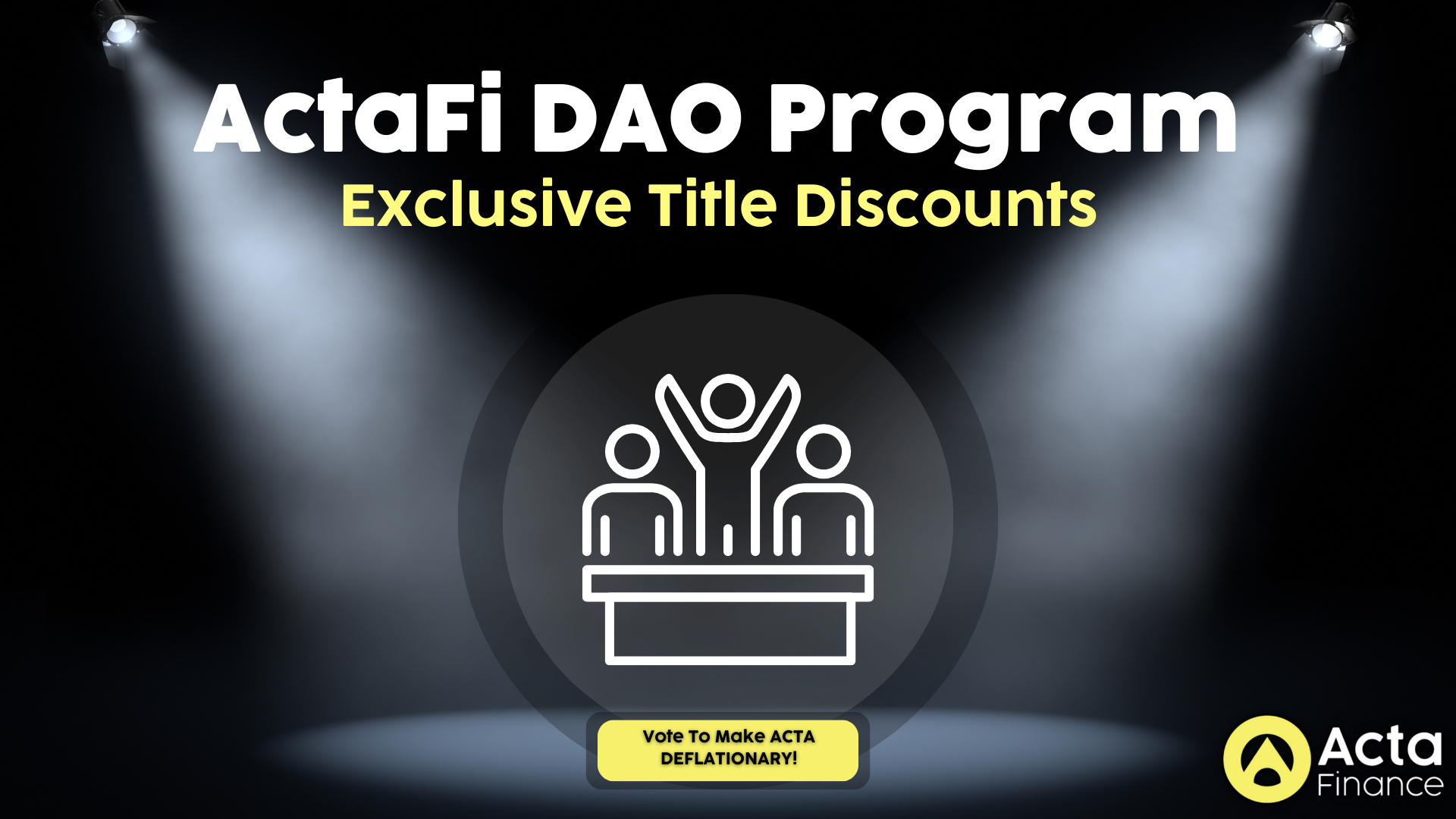 DAO stands for Decentralized Autonomous Organisation, meaning people have the ability to vote on topics and help shape the future of the ActaFi Ecosystem. Within the ActaFi ecosystem, ACTA DAO title holders are the ones voting. By staking the minimum required amount of ACTA, users can claim a DAO title and thereby vote, per category, on specific topics.
"As an individual, making decisions is never correct in everyone's eyes and you lose ecosystem users. When you allow the users to vote, it's the company that merely executes the will of the people." - Acta Finance CEO Christof Waton
Let the DAO Title holders vote for a general opinion coming from the people!
Vote For A Deflationary ACTA Token Model
The ActaFi ecosystem has fees for passive earning opportunities. Those fees get redistributed to refill the incentives pool, Ecosystem fund, Referral Program, and ActaFi DAO Program.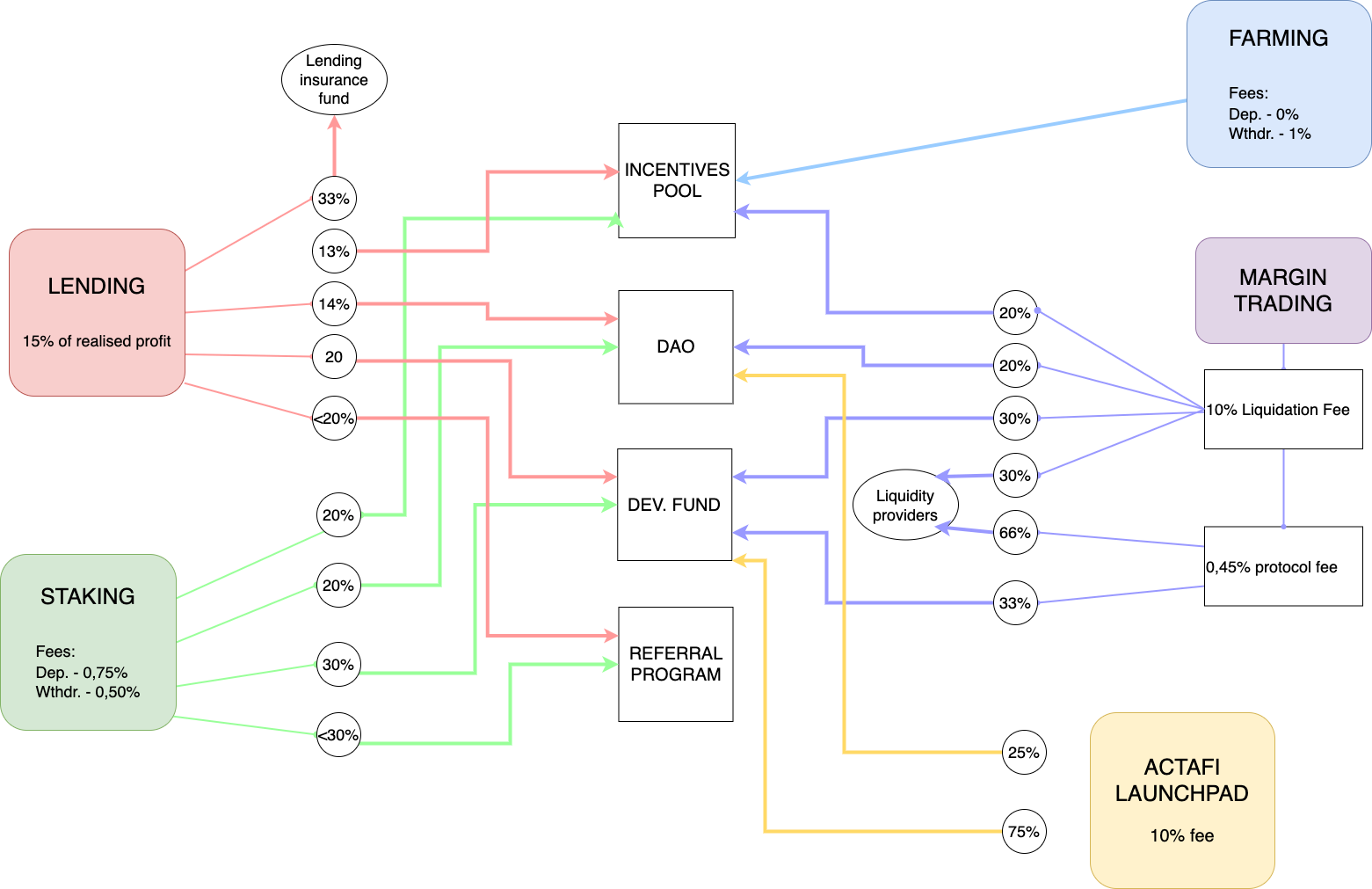 Currently, the ACTA Token is on fixed max supply, but the shareholders suggest a change to the ACTA Token to become deflationary and therefore support the ACTA Token performance by creating scarcity. After ecosystem analysis, it's safe to say that the ecosystem and incentives are sustainable for a minimum of 3 years.
The shareholders propose to stop redistribution to the incentives pool and instead burn those ACTA Tokens.
Exclusive DAO Title Discounts
The presale investors' TGE release, and vesting schedules, were revised with a lower initial circulating supply, causing the initial required amount of ACTA Tokens to fall out of line with the ACTA Token economy. 
To celebrate the first ActaFi DAO vote, exclusive discounts are applied to each title. On Wednesday, 19th July, 1 pm UTC we launch our exclusive DAO title discounts until the end of the month. The required ACTA Token amounts will increase as more time passes by, so be early to claim your DAO title is the message!
ActaFi DAO Voting Details
When: Mon 24/07/23, 2pm UTC - Mon 31/07/23, 2pm UTC
Where: https://app.actafi.org/dao/vote
How do I vote:
1. Stake the minimum required ACTA amount
2. Claim your DAO Title
3. Go To Vote
Vote Topic: Change the ACTA Token model to become deflationary.