Two new backers and advisor announcement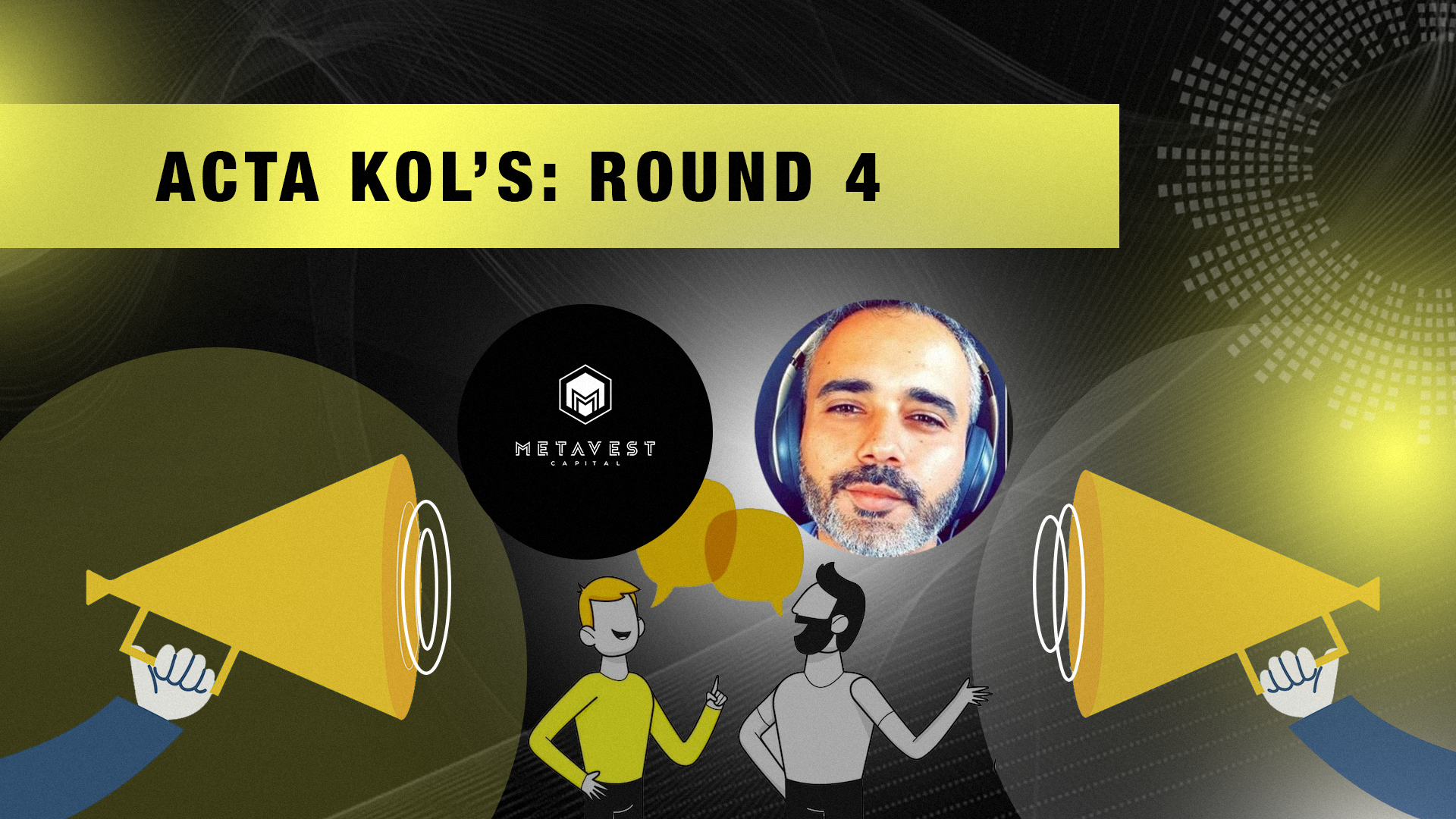 Dear Acta Finance Community, 
Our Walk of Fame sees two more early backer additions. We are delighted to introduce you to Metavest and Crypto Jalal! Keep reading to learn more about their background, community channels, audience and reasons for choosing our platform!
1. Metavest    
Metavest joined Acta Finance at this early stage as the project's backer and advisor. They have a rapidly growing community, but what is most important, our partnership with Metavest is business-development-focused, which is crucial for Acta Finance growth and required partnership's acquisition. Metavest is cooperating with Acta Finance very closely, and our CEO – Christof has already visited their office in Capetown, South Africa.   
💛Total Audience: 4,468
Metavest has a community which is mainly active on Twitter. To check out their work and more projects that they support and advice, visit their Twitter and website using the links provided below:  
4,468 Followers
We asked Metavest why they joined our captable:
"We invested in Acta Finance for the team, the technology, and the tireless work that these guys have been putting in to build a next generation DeFi platform. We support the project through all market conditions, and are aligned with their vision!" 
2. Crypto Jalal 
Jalal Najjar is one of the early investors into Acta Finance. Since day one, he actively supports the project and keeps his audience updated about Acta Finance through his multiple social media channels. Months ago our CEO – Christof had a video AMA with Crypto Jalal on his YouTube channel. After this, we had great support for the project from the Arabic speaking community.    
💛Total audience: 16,820
Crypto Jalal has an audience spread out on Twitter, Telegram and YouTube. The main platform that Crypto Jalal uses for project reviews and updates announcement is his YouTube channel.
2,133 Followers
1,487 Followers
13,200 Followers
We asked Crypto Jalal why he joined our captable:
"It was clear to me that Acta Finance was full of potential from the day I read the whitepaper. This potential has since been shown to be actual by the strides the team took on all fronts to bring a much needed viable multi tool DeFi system to the crypto industry." 
We are honored to have Metavest Capital and Crypto Jalal join us, and look forward to reaching for the stars with their knowledge and support! 
About Acta Finance
Acta Finance is a cross-chain DeFi platform governed by smart contracts that innovates the Avalanche ecosystem with the ActaFi Swap and a referral system. Acta Finance introduces a Referral Program, Address Milestone Rewards, and a DAO Program to maximize platform growth and user activity-based rewards. By offering derivatives in a decentralized way, through ActaFi Swap,  Acta Finance aims to counter the manipulated liquidation events on centralized entities by using a decentralized price feed and a cross-chain liquidity aggregation.
Follow our Social Media Channels to stay up to date.🚀