Welcome More Early Acta Finance Backers!
💥Welcome More Early Acta Finance Backers!💥
Dear Acta Finance Community, 
It's a new day and that means new influencers joining Acta Finance' captable (presale)! It's time for introductions! Keep reading to find out more about their background, community channels, audience and reasons for choosing Acta Finance.
Meet Kondr VC and ECI (Ente Crypto Investors) - the new KOL backers of the Acta Finance platform!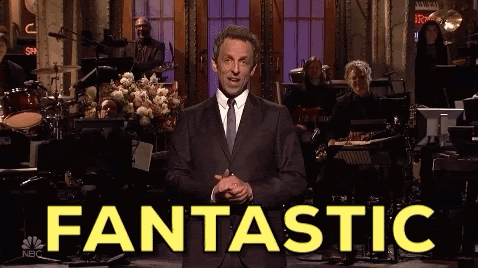 Kondr VC           
Kondr VC is an active supporter of Acta Finance, as they share the platform's goals & values. They have a constantly growing audience on both: Telegram and Twitter, however, Telegram is the main social media platform, where their community is active. Kondr VC spreads the news and updates of Acta Finance among their followers (mainly Russian and English speaking).          
💛Total Audience: 178,812
Kondr VC audience is centered on Twitter and Telegram channels. Check out their work by following the links below: 
9,100 Followers
🟡Kondr VC Official Telegram Channel
79,067 Followers
90, 545 Followers
We asked Kondr VC why they chose to join the Acta Finance community:
"Acta Finance offers a range of widely demanded and relevant services in the DeFi market. A growing ecosystem, an experienced team and a well-thought-out roadmap demonstrate a serious approach to the company on the way to achieving long-term goals."
ECI (Entre Crypto Investors) 
ECI (Ente Crypto Investors) have joined Acta Finance because of our unique and innovative DeFi cross - chain ecosystem. ECI has been supporting Acta Finance since the day of the platform's rebrand. Their main community is gathered on Twitter and multiple YouTube channels. The team of Indian and English speaking bloggers are creating the content about interesting and promising projects, and Acta Finance is among them. 
💛Total audience: 290,391
ECI has an immense community following their Twitter, multiple Telegram channels and multiple active and popular YouTube vloggers - all managed by ECI. 
🟡Crypto Crab Community Telegram
33,923 Followers
537 Followers
27,636 Followers
24,131 Followers
7,767 Followers
🟡Crypto Junction Kerala Telegram
3,678 Followers
2,677 Followers
🟡Global Crypto Paradise Telegram
61,653 Followers
45,809 Followers
YouTube bloggers list and their activity can be found using the links below: 
24,600 Followers
16,600 Followers
12,900 Followers
8,620 Followers
7,880 Followers
6,750 Followers
3,750 Followers
2,020 Followers
We asked ECI why they joined our captable:
"Eco-friendly cross-chain DeFi ecosystem that allows users to bridge crypto and benefit from referring users to the ecosystem. We love the idea of giving the possibility to earn regular income from crypto staking and farming. Acta Finance is one of the few  DeFi projects that allows its users to become a part of its governing DAO and offers rewards for completing milestones."
On behalf of all the Acta Finance team, we thank our new members for their enormous support! 
💛About Acta Finance
Acta Finance is a cross-chain DeFi platform governed by smart contracts that innovates the Avalanche ecosystem with the ActaFi Swap and a referral system. Acta Finance introduces a Referral Program, Address Milestone Rewards, and a DAO Program to maximize platform growth and user activity-based rewards. By offering derivatives in a decentralized way, through ActaFi Swap, Acta Finance aims to counter the manipulated liquidation events on centralized entities by using a decentralized price feed.
Follow our Social Media Channels to stay up to date.🙌